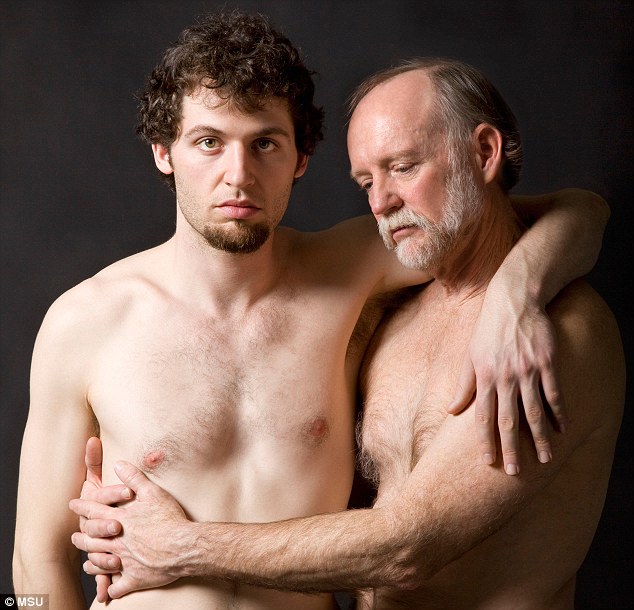 Some may call it obscene. Michigan State University professor Danny Guthrie calls it art.
The 65-year-old associate professor has been photographing himself with former and current students who are typically 40 years his junior, and oftentimes with young women who are exposing most of their bodies.
Mr Guthrie, who has been part of MSU's faculty for 13 years, has been under recent scrutiny over pictures some are calling 'obscene' and oppressive to women.