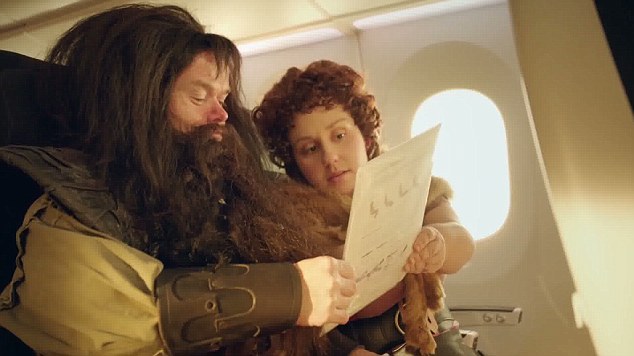 Judging by the passengers on board this plane, it must be heading over the Misty Mountains and straight for Middle Earth.
Hobbits and elves are squashed in next to Orcs and wizards on board the cramped flight – suggesting the latest movie adaptation of a J.R.R Tolkien classic has been given a modern twist.
But Lord Of The Rings fans can breathe a sign of relief, as the scene is taken from Air New Zealand's new in-flight safety video, which even features a cameo from director Sir Peter Jackson along with one of Tolkien's most famous characters – Gollum.