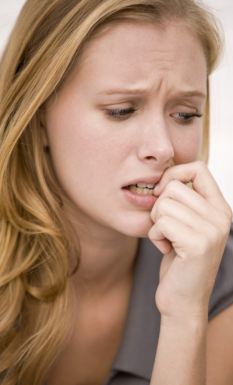 Neurotics are often told they will worry themselves into an early grave, but they may have the last laugh after all after scientists found the character trait could be good for your health.
Researchers made the surprising discovery while conducting research into how personality traits may influence underlying biology and predict harmful conditions.
Neuroticism is usually marked by being moody, nervous, and a worrier, and has been linked to hostility, depression, and excessive drinking and smoking.
Researchers had therefore assumed that neurotics would display the highest levels of a biomarker for inflammation and chronic disease, but they were surprised to find they displayed the lowest levels.