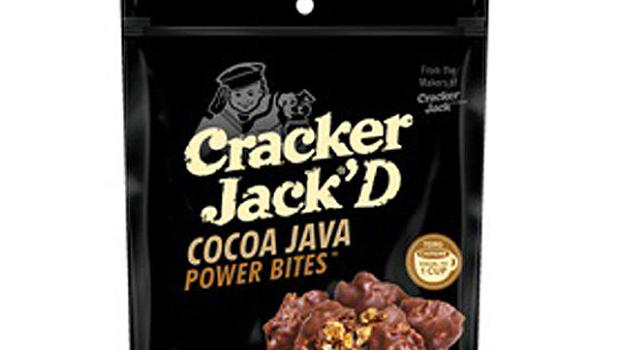 Cracker Jacks are about get a caffeinated kick.
Frito-Lay is set to release a new version of the 105-year-old snack called Cracker Jack'D with some flavors that contain caffeine, and a consumer watchdog is crying foul.
The Center for Science in the Public Interest says the snacks, along with a few others it flags, are a violation of Food and Drug Administration law. The FDA only considers additive caffeine safe for cola-type beverages if it contains only 0.02 percent and has no such standards for snacks and other products, according to the consumer group.