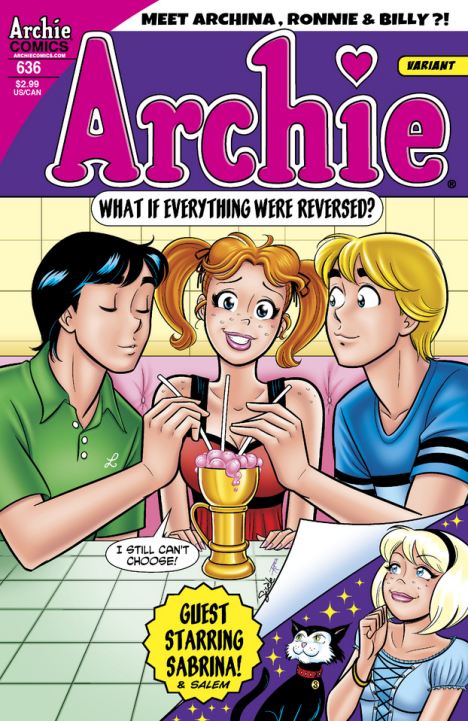 He may have been a boy for more than 70 years, but the comic book teenager Archie has become a girl .
The Riverdale heart-throb will be getting a sex change in The
Great Switcheroo, Archie No. 636, in August that'll see him become Archina.
Guest starring in the comic will be Sabrina the Teenage Witch and her cat Salem, which may have something to do with Archie's transformation.