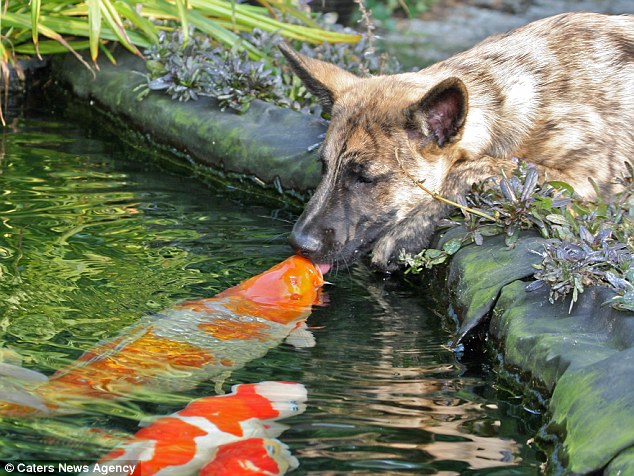 These heartwarming images show the unique bond between a dog and his owner's koi carp – even giving them a kiss to let it know it's feeding time.
Dutch Shepherd Wiebe found himself intrigued by the fish ever since he was a puppy, according to his owner Dorri Eijsermans.
But being so young he was too scared to approach the pond's residents.