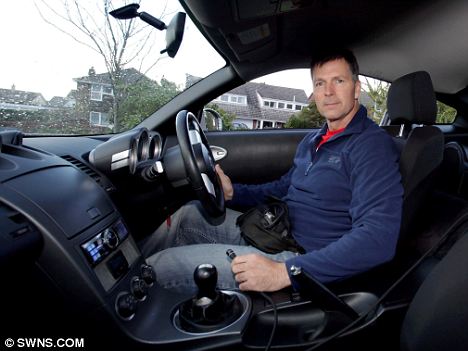 A former fitness fanatic who has an electric artificial heart has to keep himself topped up on long car journeys – by plugging into the cigarette lighter.
Chris Marshall, 50, walks around with a backpack full of batteries and connects himself to the mains when he sleeps at night.
He suffered a near-fatal heart attack three years ago and underwent a series of gruelling procedures to correct his faulty heart and narrow valves.