UPDATE: Denise has now returned to the city. In addition to the Signature Facial, Denise is doing Anti-Aging Laser Facials, Brightening Peel Facials, Problematic Skin Facials, and Dermaplane Facials. Skin Alchemy Day Spa (202) 470-5254 is located in The Capital Hilton, 1001 16th Street., NW which is within walking distance to the Farragut North Metro Station.
Denise is no longer at Headlines on Capital Hill or Salon Jean in Cabin John, MD. If you want to contact or email Denise please use this contact form: Contact Denise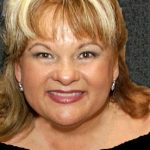 Denise Landman, formerly with Red Door Spas at 5225 Wisconsin Avenue in Chevy Chase, has been an Esthetician in the Washington D.C. area for 24 years.
Denise is a licensed Master Esthetician in Washington, D.C. and a licensed Esthetician in the state of Maryland.