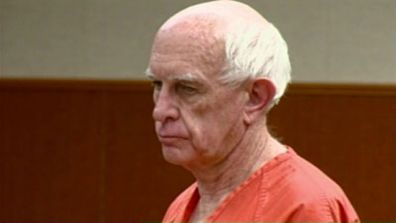 A former Colorado lawman with a record so distinguished he was once honored as the nation's sheriff of the year now finds himself in a jail that was named for him, accused of offering methamphetamine in exchange for sex from a male acquaintance.
Patrick Sullivan, 68 — handcuffed, dressed in an orange jail uniform and walking with a cane — watched Wednesday as a judge raised his bail amount to a half-million dollars and sent him to the Patrick J. Sullivan Jr. Detention Facility.
The current sheriff, Grayson Robinson, who worked as undersheriff for Sullivan from 1997 until he took over the job in 2002, said the department was shocked and saddened at his arrest.