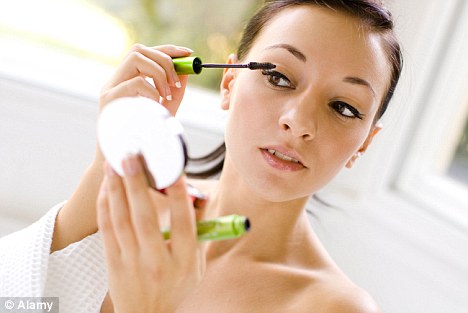 It is perhaps the reason that women spend so long in front of the bathroom mirror.
More than two thirds of women would be too scared to go to work without a full face of make-up, it has been revealed.
Leaving the house bare-faced for the commute to work would be more stressful than public speaking, a job interview or even a first date for most women, according to the survey for the Vitality Show.