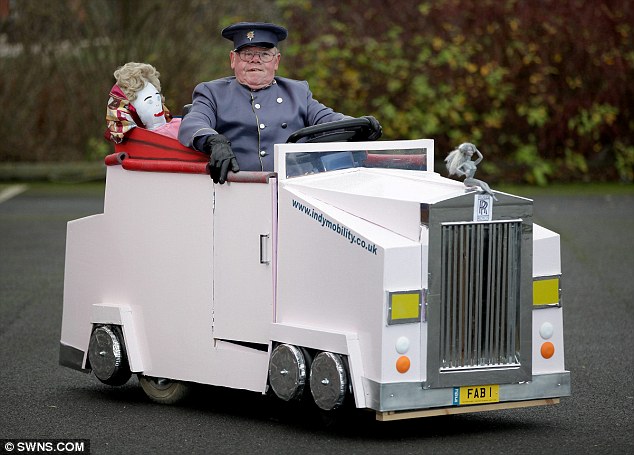 A great-grandfather has paid the ultimate tribute to Thunderbirds by transforming his mobility scooter into Lady Penelope's Rolls Royce.
Brian Vann, 74, spent three months converting his 10mph scooter to make it look like the pink car from the hit 1960s puppet show.
He now travels from his sheltered housing complex to the shops dressed as chauffeur Parker with a model of Lady Penelope in the back seat.