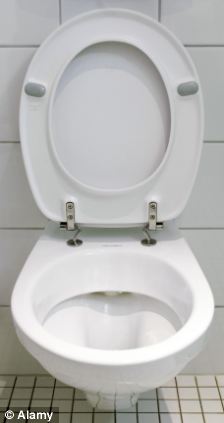 It comes as no surprise that hundreds of mobile phones are damaged or destroyed by water in the UK each year.
But a new survey has revealed Britain's embarrassing secret – that almost half of all water-damaged phones have ended up in the toilet bowl.
New research from a UK mobile phone comparison website has revealed that the loo is the most 'popular' location to drop a handset.
And men are three times more likely to damage their phone than women.
The study quizzed 1,937 mobile users over the age of 18 across the country, asking questions ranging from phone security and insurance to how careful people are with their must-have devices.