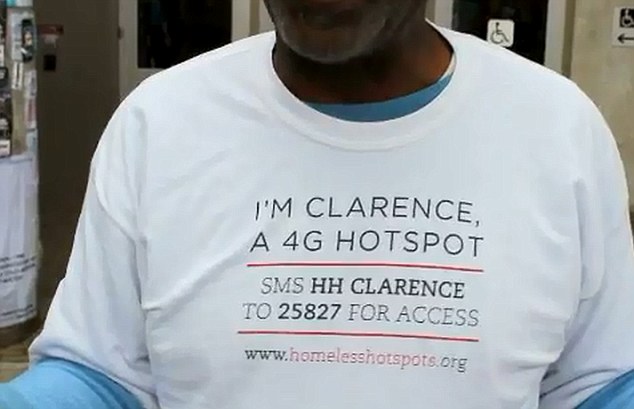 A marketing stunt where homeless people were turned into walking internet hotspots with T-shirts proclaiming 'I'm a 4G hotspot' has caused outcry in Texas.
Branding agency BBH was forced to defend its 'Homeless Hotspots' initiative after it was described as 'dystopian' – and lambasted as a 'shameful, hideous, patronising, dehumanising idea' by British brand strategist Luke Scheybeler.
The Homeless Hotspots initiative was trialled at the SXSW music and technology conference in Austin, Texas – with a suggested price of $2 per 15 minutes.