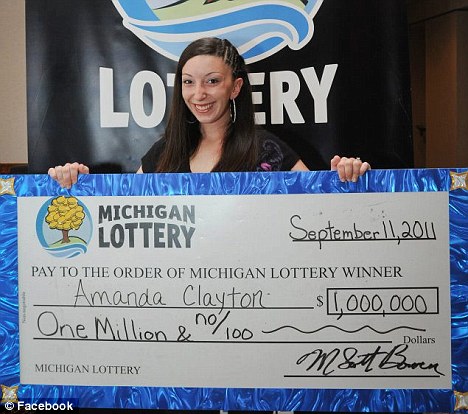 This Michigan lottery winner is going from jackpot to the justice system, a month after she created a firestorm when it was revealed that she was still collecting food stamps, despite winning a $1million lottery prize.
Amanda Clayton, 25, of Lincoln Park, is facing welfare fraud charges after her arrest on Monday.
If convicted of the two felony charges, she could face up to four years in prison.