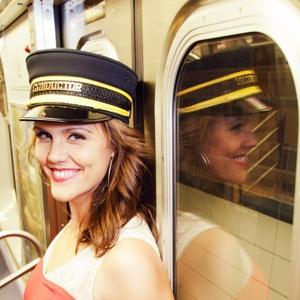 All aboard the "L" train!
Brooklyn matchmaker Erika Christensen, 31, calls herself the "Love Conductor" — because she spends her days trainspotting single straphangers she thinks are ready for romance on the rails.
In one recent outing she spotted a man in his 20s selling paintings on the platform of the Bedford Avenue station in Brooklyn.
"Are you single?" she asked bluntly, pulling out her business card — "You've been spotted," it reads — and handing it to the slightly startled man.
"If he gets in touch, I have a couple girls I can fix him up with," she said confidently.