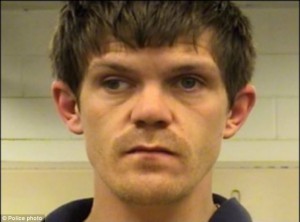 A New Mexico man arrested for vandalism tried to get out of his charges by snitching on his own mother to police, accusing her of being a drug dealer.
Acting on a tip that Vaughn Godwin was selling meth, police arrived at the residence he shares with his mother and discovered that 27-year-old had covered the walls with spray paint and smashed out windows.
According to the criminal complaint, Mr Vaughn told police it was in retaliation to his mother refusing to give him money.