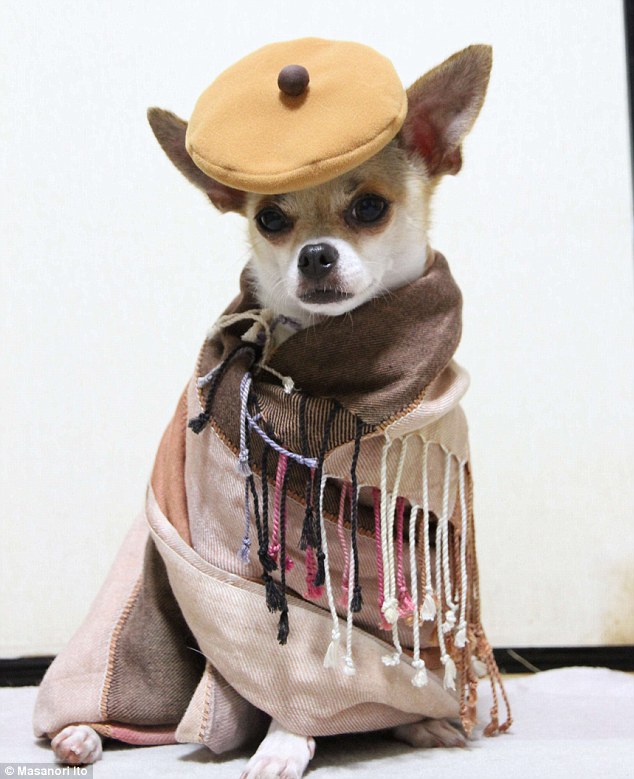 A wardrobe full of the finest haute couture pieces combined with urban street style and some serious posing on Instagram.
No, we're not talking about Rihanna. Say hello instead to Montjiro, a Japanese chihuaha widely believed to be the best dressed dog on internet.
With a wardrobe so well stocked it would be the envy of most two-legged fashion fans, let alone his canine contemporaries, designer dog Montjiro has become a star on Instagram with 4,700 fans now following on his page.