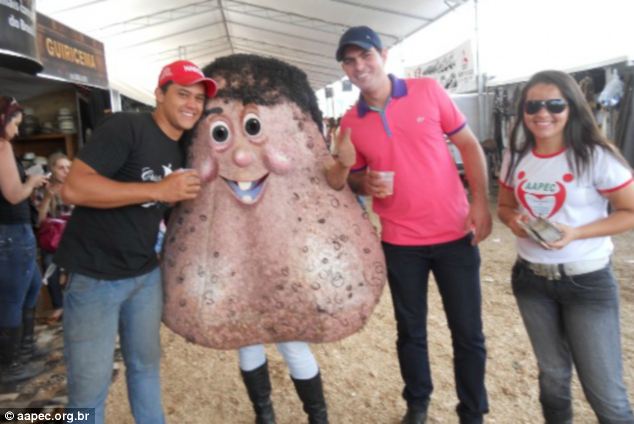 This rather usual looking character is Senhor Testiculo, which translates in English as Mr Testicle, he is the recently launched mascot of a Brazilian non-profit health organization which seeks to raise cancer awareness.
In case you hadn't guessed already, Senhor Testiculo is focused on reminding men to check their scrotum for testicular cancer.
Cancer is a serious issue but that hasn't stopped The Associação de Assistência às Pessoas com Câncer (Association for the Assistance of People with Cancer) in Viçosa a city in the Minas Gerais region from adopting this playful character.