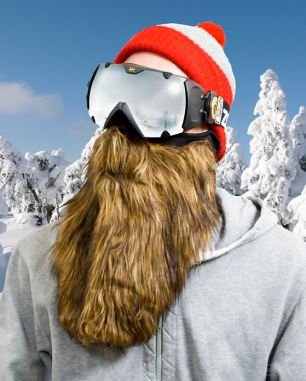 Movember is so last month … now the ultimate facial fashion accessory is a full on beard.
If you've always wanted to try out the Grizzly Adams look but don't have the patience to grow out your designer stubble then the new Beardski should be topping your Christmas list.
Part insulating ski mask, part beard, this fake fuzz is designed to keep your face snug while you are on the slopes … or even just coming home from the office Christmas party.