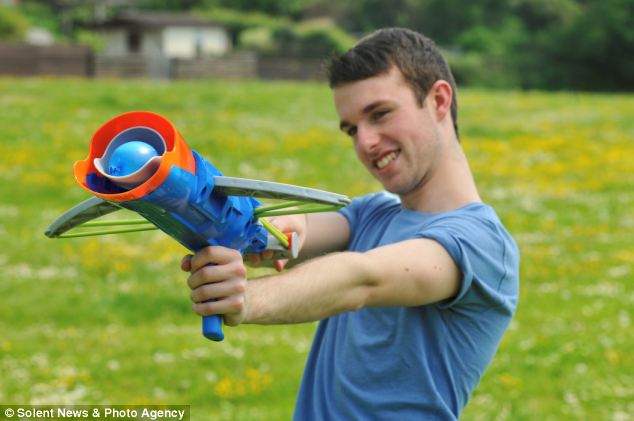 Youngsters have a new weapon in the battle to beat the heat this summer – a crossbow that can fire a water balloon at a target 80ft away.
Dubbed 'shock and pour' the the toy could become a big hit over the coming months if the mercury continues to soar.
Sellers Firebox say the launcher, officially named Aqua Force Crossbow, is similar to a slingshot, inbuilt with rubber strips which provide the power for hurling the missile in to the air.