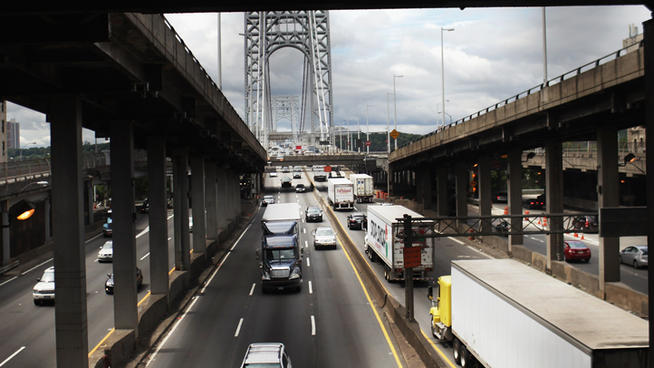 Police at the Port Authority of New York and New Jersey have racked up $41.4 million in overtime this year, including a rank-and-file patrolman at the George Washington Bridge who has made $221,000.
Payroll figures and names released for the first time Friday by the Port Authority show 66 police officers have made more than $200,000 so far in 2011, thanks to overtime that in many cases has doubled their salaries.
The Port Authority Police Benevolent Association, the union that represents most of the police, says high overtime numbers are the agency's own fault. President Paul Nunziato said the union has been asking the Port Authority for years to hire more officers.
"To me, it's absurd, and I've told them it's absurd," Nunziato said. "It's cheaper to hire another guy and pay his benefits than paying someone 2,000 hours or 2,500 hours at time-and-a-half."
The Port Authority did not immediately comment on the numbers. The agency operates New York City's airports, its seaports, a train system, and several bridges and tunnels. It also owns the World Trade Center site.