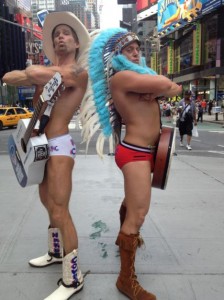 Times Square's famous naked cowboy has become locked in a battle with a naked Indian who is encroaching on his territory.
The well-known New Yorker, who plays guitar wearing just underpants and a hat, is now in competition with the Indian, who plays the drums in briefs and a headdress.
But cowboy Robert Burck is threatening to sue the Indian, Adam David, unless he joins his company.