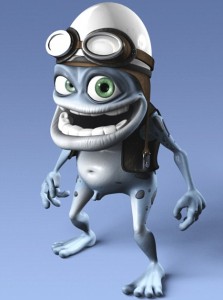 A new ringtone could make mobiles much more discreet – the only sign someone's using their phone is that they'll be scratching their arm.
Nokia has applied for a U.S. patent for a new technology where a magnetic tattoo would transfer a tingling feeling into phone users' arms when the phone rings.
It's open to question whether phone users will be willing to go under the needle for the added convenience.
Magnetic material in the skin would 'vibrate' in response to signals sent out by a phone – providing a discreet alert that's impossible to ignore.
Nokia proposes that the magnetic tattoo could be magnetised once users have 'healed'.
The tattoo would offer single and multiple 'pulses' to signal different things.