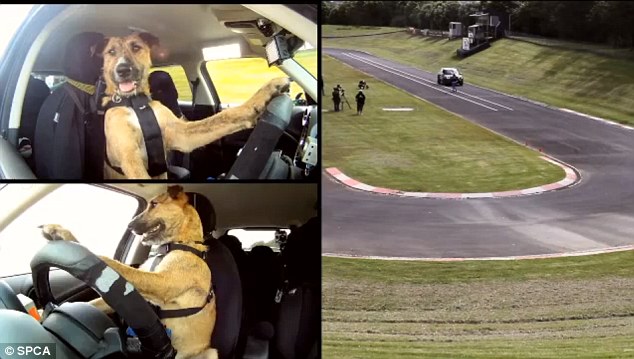 For the four-legged competitors, two months of hard work – and a fair few treats – ensured they were raring to get on the racetrack.
So when the big day rolled around, the only ones likely to get hot under the collar were any bystanders who spotted a Mini hurtling towards them with a dog at the wheel.
Two mutts made history yesterday by driving a car down a racetrack. Ten-month-old beardie cross Porter put his paws to the pedals first, steering the Mini down the straight and then turning a corner.