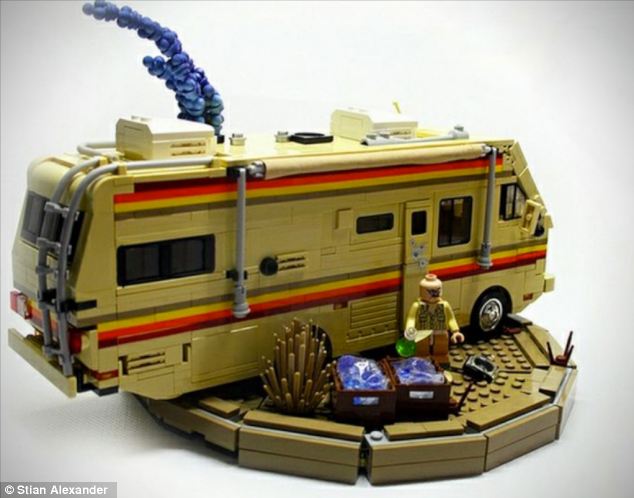 Children can now build their own drug dens with a shocking new play kit inspired by TV show Breaking Bad.
The sell-out £160 kit, branded 'SuperLab', lets any child or adult recreate Walter White's notorious crystal meth lab.
Complete with protective masks, drug paraphernalia, figurines and a version of the car from the show, infants can even reenact scenes from the series.