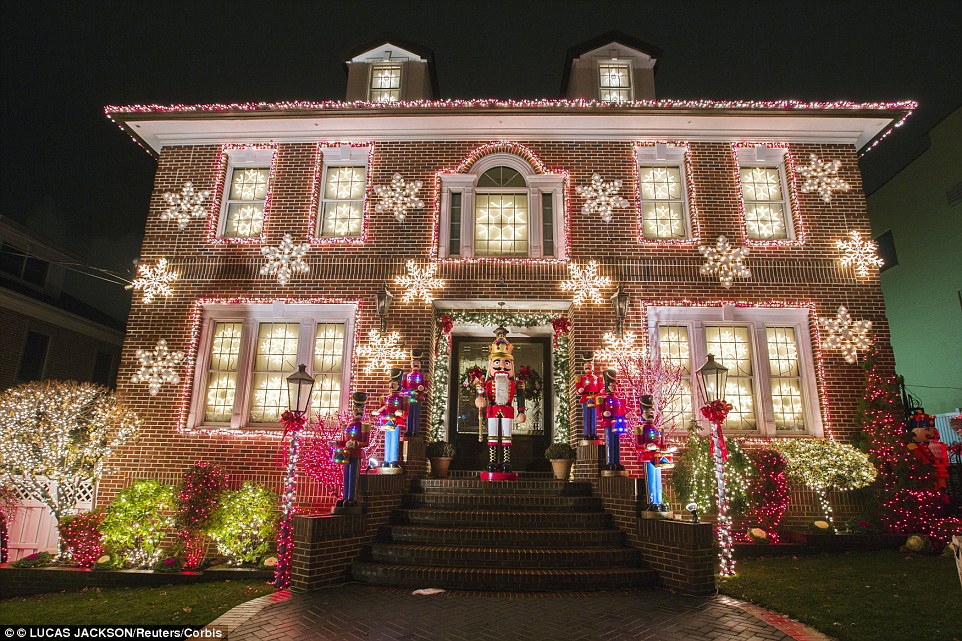 Most of the elaborate decorations are erected not by homeowners, but by local decorating companies, including B&R Christmas Decorators and Creative Christmas Decorators. Small signs posted on each lawn signify which company was used.
Made famous in the PBS documentary Dyker Lights and seen on TLC's Crazy Christmas Lights, the glitzy light displays draw more than 100,000 visitors each December.
The tradition began in the Eighties on 84th Street when resident Lucy Spada irritated the neighbors with her garden decorations.
But residents quickly decided that what they couldn't beat, they would join. Now every year from the week after Thanksgiving to the first weekend in January, an eight-block section on the neighborhood's south side becomes a glowing winter wonderland, with the corner with 12th Avenue having the highest concentration of festive lights in the area.
Houses display motorized dolls, miniature villages, giant snowman, moving carousels and thousands upon thousands of strung Christmas lights.