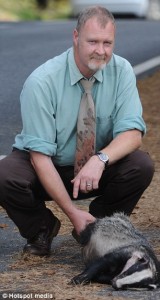 Rat stir fries and owl curries hardly sound like the stuff you would serve your friends for dinner.
But surprisingly, Jonathan McGowan's exotic roadkill dishes are a big hit with his guests.
The 44-year-old bachelor has lived on a diet of roadkill for the past 30 years to avoid buying meat from the supermarket.