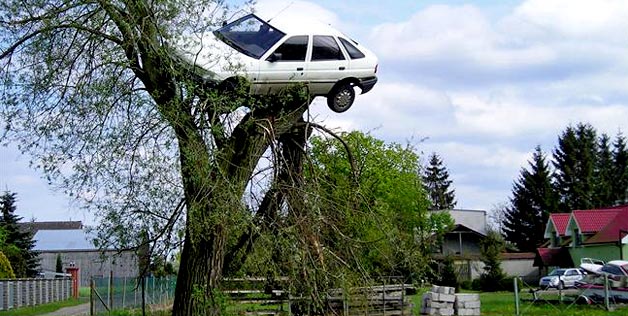 Villagers in Poland annoyed by the reckless antics of a speedy driver concocted their own unique style of revenge to teach the 24-year-old driver a lesson.
Forgoing the typical method of leaving a note or, perhaps, speaking to the driver directly, residents of Lubczyna, Poland, instead placed the driver's car atop a tree.
U.K. newspaper The Mirror reports that when the driver, Zbigniew Filo, walked out the door to take his white Ford Escort for a drive, he found it instead hoisted to the top of a willow tree.