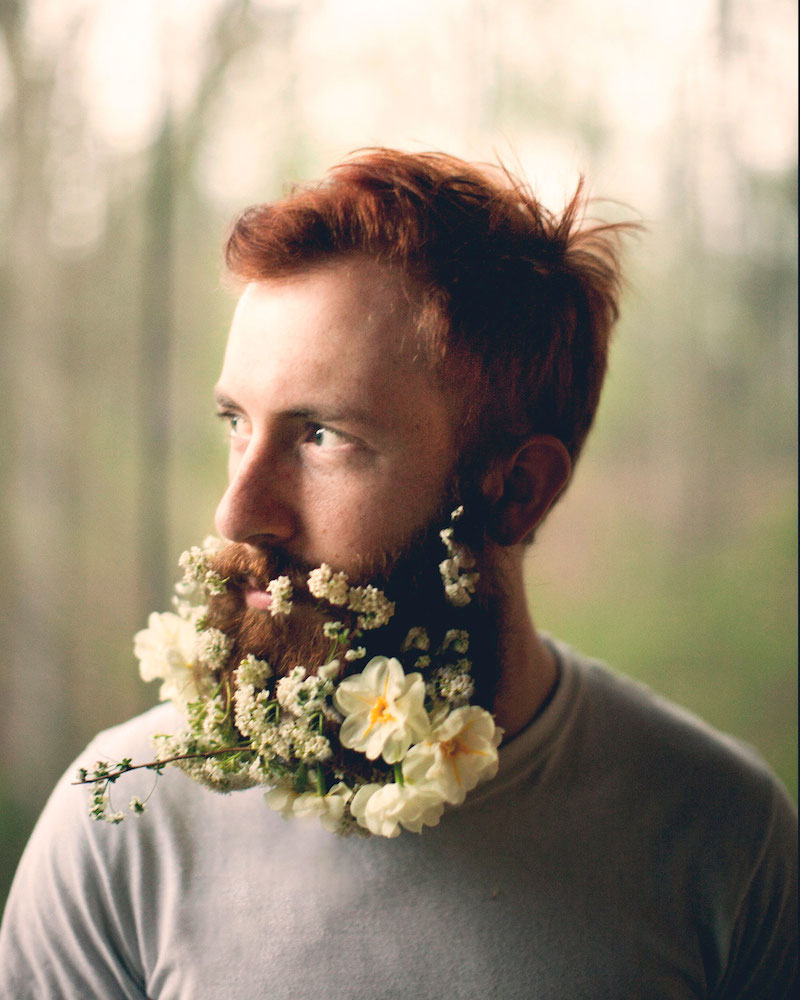 It used to be that having an out-of-control beard alone would get you hipster street cred.
Now, thanks to a new trend emerging in boho strongholds across America, you've got to add flowers to your facial hair to stand out.
Men in places like Brooklyn, Portland, and San Francisco, are adorning their faces with blossoms; seemingly for the sole purpose of artistic portraits.