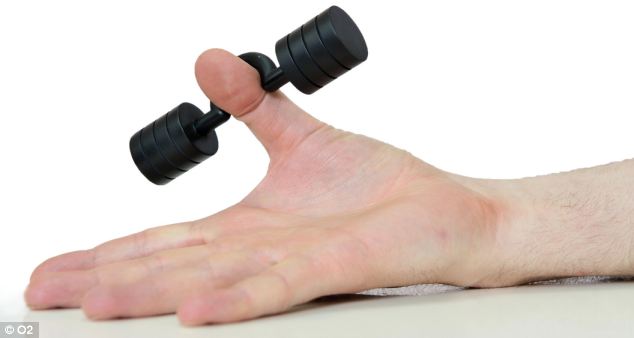 A miniature weight has been designed to help people improve the strength of their thumbs.
The 'Thumbell' was designed after new research revealed that 26 million Britons suffer thumb pain because of too much gadget use.
The survey, commissioned by O2, found that 43 per cent of people have had thumb pain in the last five years.