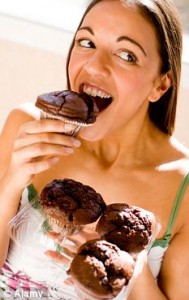 As a recipe for losing weight, tucking into a slice of chocolate cake at breakfast would seem an unlikely fantasy.
But a full breakfast that includes a sweet treat really can contribute to weight loss success, researchers claim.
A team from Tel Aviv University found that eating pudding as part of a balanced 600-calorie breakfast that also includes proteins and carbohydrates, can help dieters to lose more weight – and keep it off in the long run.
The key is to indulge in the morning, when the body's metabolism is at its most active and we are better able to work off the extra calories throughout the day, according to Professor Daniela Jakubowicz and her team.
Read Story: