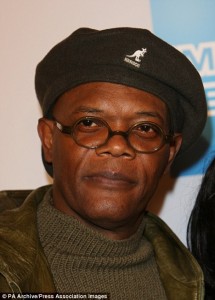 Politics aside actor Samuel L. Jackson said he rallied and subsequently voted for Barack Obama in 2008 because of his race.
In an interview for Ebony magazine's March issue the Oscar nominated actor says his vote cast for President Obama was absent of political belief.
'I voted for Barack because he was black. 'Cuz that's why other folks vote for other people — because they look like them,' Mr Jackson told the magazine according to the New York Post.