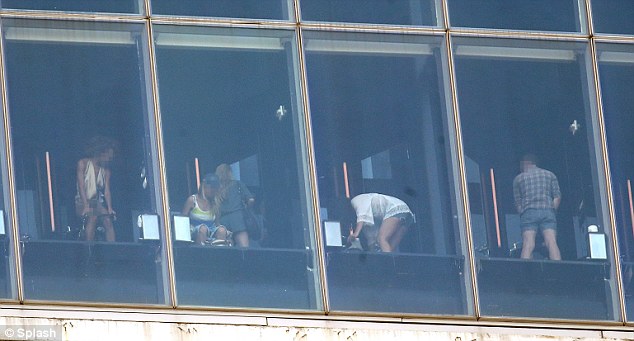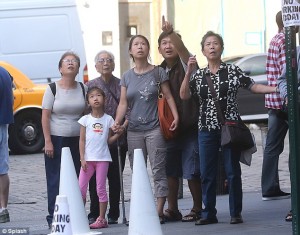 Visitors using the restrooms on the 18th floor of an exclusive New York hotel may get a fantastic view through floor-to-ceiling windows – but passersby can't say the same.
Bathroom users at the Boom Boom Room club at the swanky Standard Hotel in Manhattan are entirely visible to people on the street thanks to the 10-foot windows lining the walls.
And it's a discovery that has alarmed some unaware toilet-goers as there is no warning sign that their bare behinds will be seen – and sometimes photographed – by strangers below.