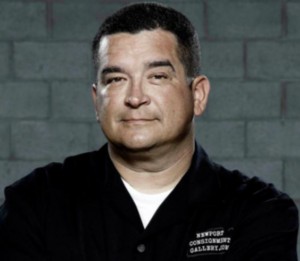 Some of the valuables found hidden in abandoned lockers on A&E's 'Storage Wars' have been added by producers to deceive viewers, a former cast member of the show claims in a lawsuit filed Tuesday.
David Hester's suit claims producers have added a BMW Mini and newspapers chronicling Elvis Presley's death to lockers in order to build drama for the show and that his complaints about the practices led to his firing.
Hester is seeking more than $750,000 in his wrongful termination, breach of contract and unfair business practices lawsuit.
A&E Television Network declined comment, citing the pending lawsuit.