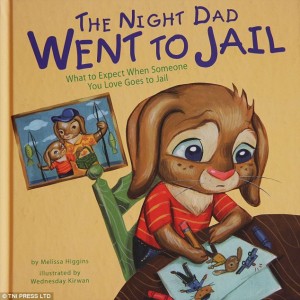 A shocking new children's book aims to help children cope with a parent being arrested and thrown in jail.
'The Night Dad Went to Jail: What to Expect When Someone You Love Goes to Jail' follows a young rabbit as his father is arrested at their house in front of the neighbors and sentenced to six years in prison.
It offers tips for dealing with the hardship of losing a parent for many years and an explanation of what to expect as a mother or father going through the legal process.