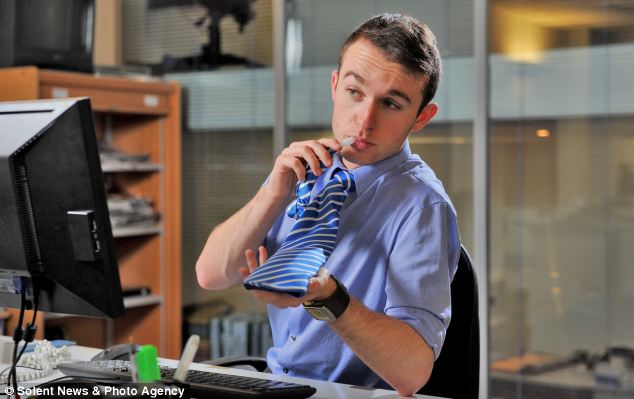 Thirsty workers can now sneak in extra drinks at the office Christmas party using a clever necktie – which doubles as a flask.
Despite looking like a standard striped tie wearers of the FlaskTie can fill a hidden flask with half a pint of their favourite tipple.
And if you find yourself parched in a lengthy meeting, you can simply take the back part of the tie and sip from the well disguised nozzle.