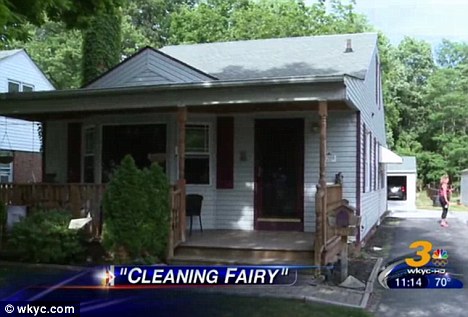 A woman has been accused of breaking into a house, washing the dishes, tidying and vacuuming before leaving a bill with her name on it for $75.
When police confronted Susan Warren, 53, about the alleged early-morning break in, she told them she 'does it all the time'.
Warren allegedly broke into the home in Westlake, Ohio after picking the house at random while driving down the street, she said.