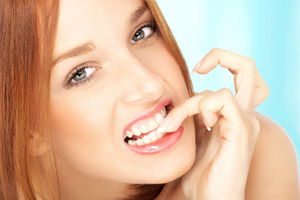 Millions of people around the world suffer from a self-mutilating and often painful addiction to biting their nails, which can be harder to quit than smoking cigarettes, but is often overlooked as a relatively benign habit.
Medical experts are now taking a closer look at the addiction and have decided to change its classification from a mere habit to a full-fledged obsessive-compulsive disorder.
The American Psychiatric Association is preparing to change the designation of nail biting from 'not otherwise classified,' to 'obsessive compulsive disorder' in its upcoming issue of the Diagnostic and Statistical Manual of Mental Disorders, NBC News reported.