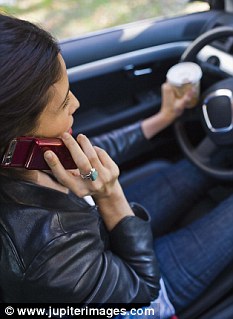 Researchers have discovered how to stop drivers using their phones when they are behind the wheel without affecting use for passengers.
A team at Stevens Institute of Technology and Rutgers in New Jersey have created a system which shuts down a driver's phone without affecting other people in the vehicle.
It utilises a phone's Bluetooth connection and a vehicle's speakers to detect if the driver is using their mobile phone while driving, reports CNET.
The system measures the acoustic signals emitted from the stereo and the proximity of the phone to the Bluetooth receiver, essentially pinging both systems to determine where the phone is being operated.
By measuring the phone's distance between the speakers, the phone can estimate its distance from the car's centre, and determine more than 95 percent of the time if the phone is in the possession of the driver or a passenger.