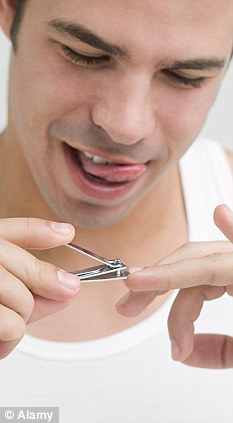 Ladies searching for Mr Right, look away now. The 'perfect man', it seems, does not exist.
While many chaps have positive attributes, the majority are deeply flawed.
In fact, in a study of 2,000 women, most ranked their partner as only 69 per cent perfect.
Included in a list of 20 common shortfalls are failing to make an effort with their partner's friends, criticising their driving and the inability to multi-task.
Other male failings include leaving the toilet door open, watching too much sport and poor personal grooming.
Nikki McReynolds, marketing director for Remington, which commissioned the study, said: 'It seems women are quite realistic on what they look for from their partner.
'While they might happily overlook a few common flaws, there are certain behaviours that men just won't get away with.'