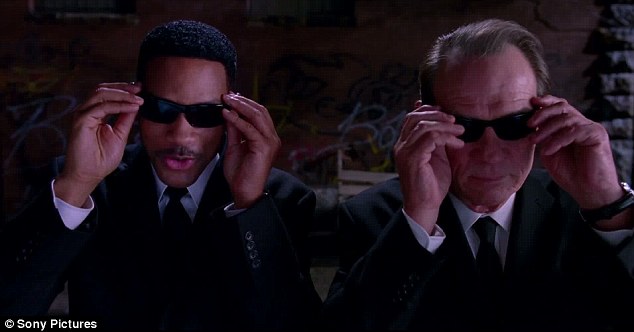 They were last seen in their dapper black suits and trademark sunglasses nearly ten years ago.
But now, the Men in Black are back to control more unruly aliens, with a new teaser trailer showing Will Smith and Tommy Lee Jones as agents K and J for the forthcoming third instalment of the hit franchise.
And initially, after the decade long absence, it seems nothing has changed too much, with the intrepid pair still spending their days monitoring alien activity in New York City.