UPDATE: Skin Alchemy Day Spa has lost their lease at the Capital Hilton. Denise is pleased to announce that she will be available for her clients in Gaithersburg, MD at Feja's Hair Design & Wellness Spa (301) 330-1104 which is located at 3 East Diamond Avenue, Suite 202, Gaithersburg, MD 20877.
Denise is no longer at Headlines on Capital Hill or Salon Jean in Cabin John, MD. If you want to contact or email Denise please use this contact form: Contact Denise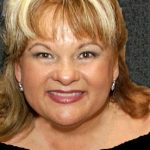 Denise Landman, formerly with Red Door Spas at 5225 Wisconsin Avenue in Chevy Chase, has been an Esthetician in the Washington D.C. area for 24 years.
Denise is a licensed Master Esthetician in Washington, D.C. and a licensed Esthetician in the state of Maryland.